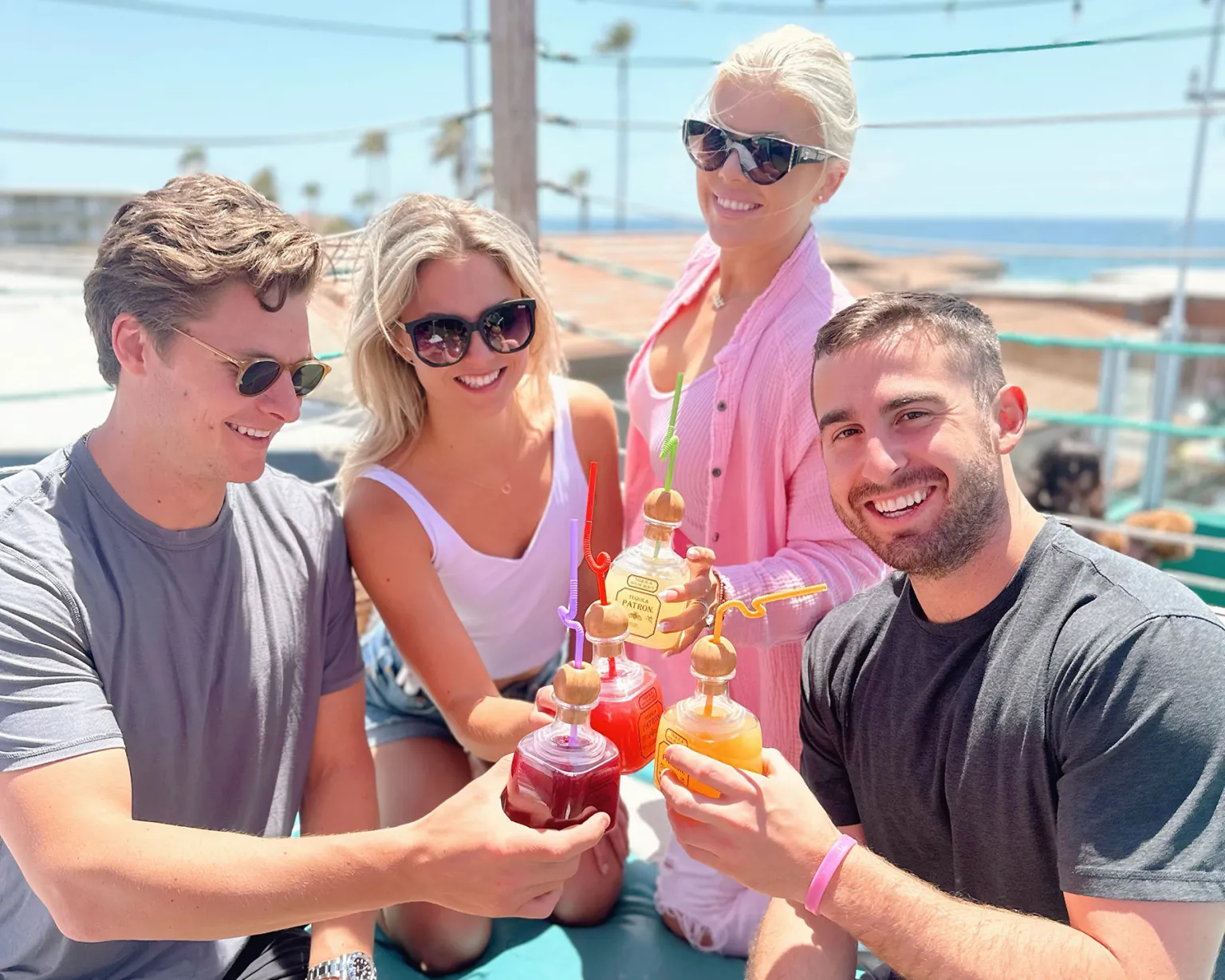 Do a Weekend Trip to this San Diego Neighborhood the Right Way
Pacific Beach is a beach neighborhood in San Diego mostly known for its laid-back ambiance, waterfront restaurants and nightlife. The crowd here leans on the younger side, and the vibes are like an endless summer vacation. You can smell the salt in the air, and as you're walking around, you'll notice everyone is there for some fun in the sun. If you're looking for a fun weekend getaway complete with surfing, tacos, dancing and great vibes, grab a group of friends, pack your sunscreen and get ready to party. Here's how to spend 48 hours in Pacific Beach, San Diego.
Credit: The Wayfarer San Diego
Credit: The Wayfarer San Diego
Credit: The Wayfarer San Diego
Set up shop in a resort residence and treat yourself to the experience of a luxurious home away from home at Mountain Shadows Resort. Featuring contemporary kitchens, high-end furnishings, en-suite laundry and personal patios, you'll enjoy all of the comforts of home with additional access to top tier amenities—including on-call room service and fitness center privileges. Whether you're seeking a sleek studio or a private penthouse, these elevated accommodations, which feature one to three bedrooms, have everything you need for the ultimate restful retreat.
DAY 1 – 9 a.m. Hit the Waves at Crystal Pier
If you came here to surf, Crystal Pier is the place to go—PB's main surf spot. It doesn't usually get too crowded (especially in the early morning while people are nursing hangovers), so it'll just be you and the waves, ready to roll. The best waves are just north of the pier into Tourmaline Surf Park, a long stretch of surf-only beach where surfers of all levels can catch waves. The conditions are almost always calm (even when the swells get up to 4-5 feet), and the crowd is super laid-back and won't get salty on you (well… not that kind of salty).
Credit: KC Welch / Unsplash
11:30 a.m. Brunch at Palmys

Credit: Palmy's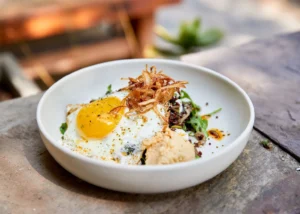 Palmys is a cute, friendly neighborhood cafe located on the corner of Felspar and Cass. It looks like a house and feels just as welcoming. As you walk up, you'll see people enjoying acai bowls and avocado toasts outside in the sunshine. Inside, you'll find a small, surfboard-lined shopping area on your way up to the coffee bar. Here, you can order yummy a.m. drinks (like a turmeric or lavender latte) or one of their many delicious smoothie options. Pro tip: pair that with the breakfast burrito; you won't know what hit you.
Credit: Palmy's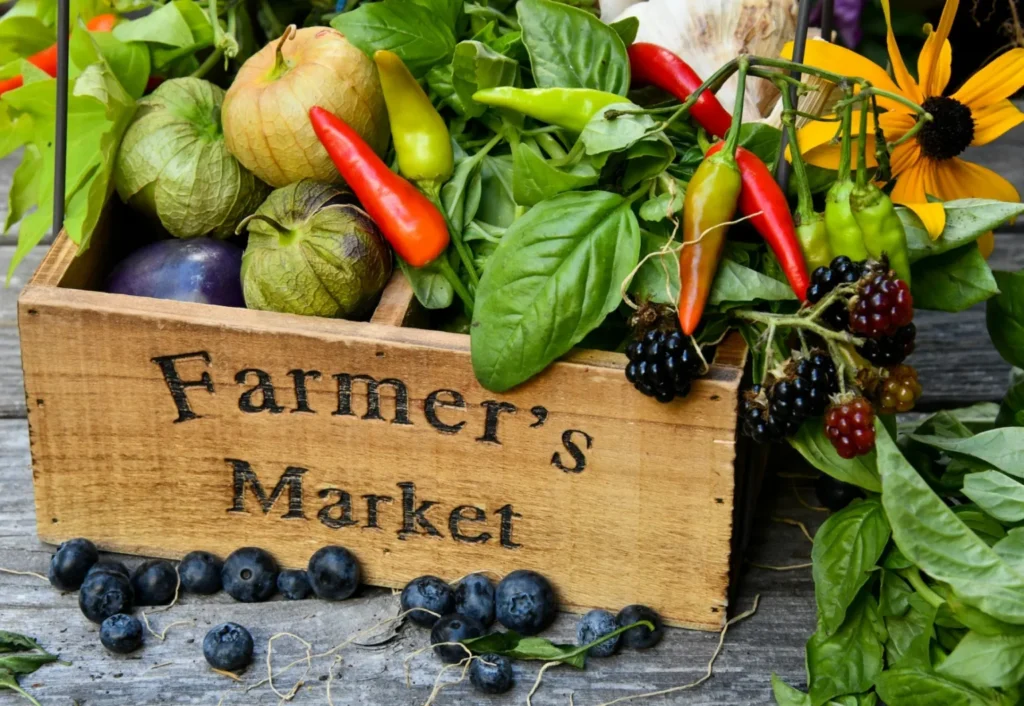 Credit: Shelley Pauls / Unsplash
If you're a big fan of farmers markets, extend your weekend stay to Tuesday and visit the Pacific Beach Farmers Market. From 2-7 p.m. each Tuesday, you'll find rows of booths from local vendors and certified farmers selling all kinds of goodies. You can shop for fresh fruit and veggies, try some local honey, browse plants, candles, crystals or jewelry—you can even try some kombucha hot sauce! If you opted for a smoothie at brunch or still have some room in your belly, there's plenty to eat here too—crepes, bao buns, BBQ, empanadas, grilled cheese—the list goes on.
4 p.m. Bike Down the Boardwalk

One of PB's most well-known attractions is its long and beautiful boardwalk, stretching all the way down into Mission Beach. Head back to The Wayfarer and ask them about their beach cruisers—they've got tons of them for rent right there on the property. There's nothing like pedaling down the coast with the sun on your face and the breeze in your hair. It's an easy, flat ride all the way down, and when you've made it down to Beach House, you'll know you're at a good spot to turn around (or stop and have a drink).
7 p.m. Dinner at El Prez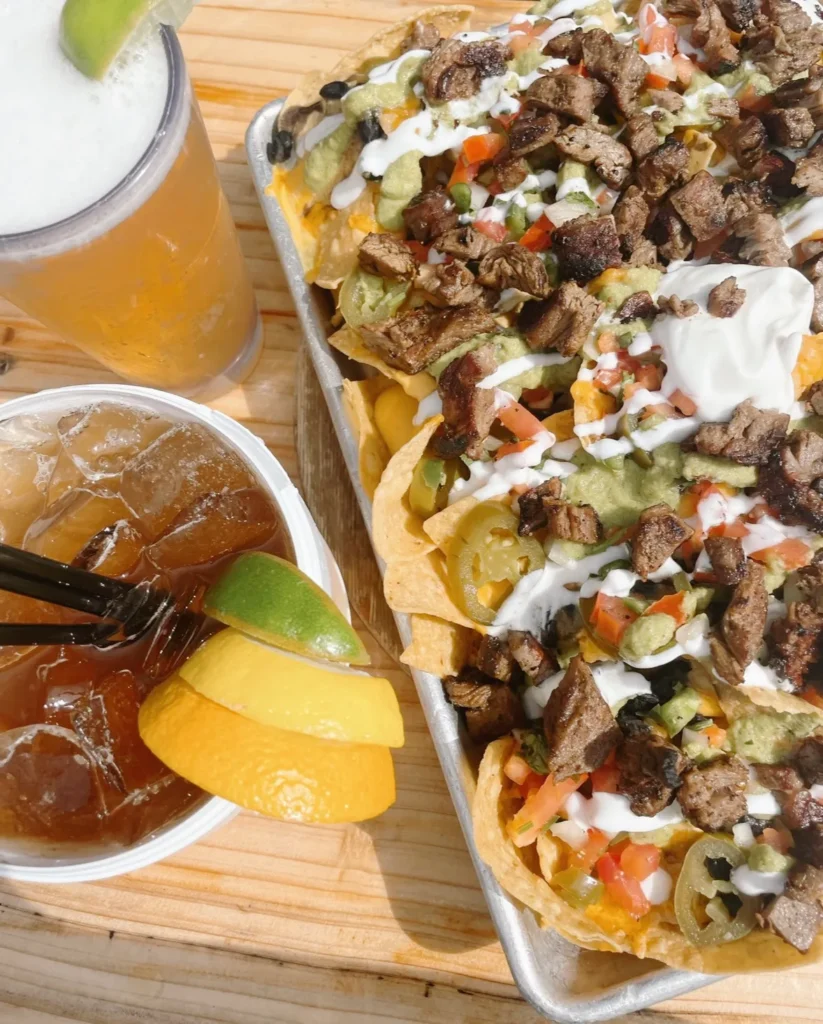 Credit: Kelsey Fordahl
If you haven't been to El Prez, you haven't really been to PB. This place is a hot spot for locals and tourists looking to have a good time. The entrance is up a flight of rainbow-colored stairs under a sign that says, "Through these doors pass the most beautiful women in the world." Inside, there's a large central bar and cool, fiesta-themed decor. The best part, however, is the rooftop. Up another flight of stairs, you'll find the large, colorful rooftop with green turf, lounge seating, fire pits, and ocean views. Grab a table, some tacos and a margarita and get ready to watch the sunset.
9:30 p.m. Drinks + Dancing at Firehouse

Credit: @jtran_photos
Speaking of rooftops, Firehouse has a great one (rooftops are kind of a thing in this city). If you didn't get sucked into the party at El Prez, Firehouse is a great next stop. This place has an upscale vibe with disco balls, hanging plants, red lighting and a neon sign that says, "Don't quit your daydream." It shares an owner with Kettner Exchange downtown, so you can expect the same design quality. There's great DJs playing house music all night long, and the crowd is young, fun and dancy. It's the perfect place to groove the night away.
We hope you didn't have too much fun last night to enjoy some morning oceanfront yoga. Every Tuesday and Thursday at 9 a.m. (10 a.m. on weekends), you can take an all-levels yoga class, led by local instructor Steve Hubbard, right on the lawn at Palisades Park overlooking the ocean. Whether you're a seasoned yogi or novice, you'll enjoy this flow to get your energy in tune for the day (I mean, how could you not with that view?). Depending on the day, this class can bring in huge crowds of people flowing together in the sunshine.
10:30 a.m. Coffee + Breakfast at Zephyr Café (opening soon!)

Credit: Fahmi Fakhrudin / Unsplash
The newest addition to PB's breakfast and coffee scene will be Zephyr Café, coming soon to The Wayfarer San Diego. Stay tuned—there will be more to come on this one soon, but we wanted you to be the first to know. They'll serve fresh, grab-and-go breakfast options, and local roasts from Bird Rock Coffee, so you can head down to the beach and enjoy your coffee with your toes in the sand. Plus, it's in your hotel, so you really can't beat that commute (and it makes for a great meeting point for those of you who slept through yoga this morning).
If you're into thrifted vintage clothing, you're definitely going to want to stop by Vintage Threads & Grails (aka VTG) while you're in town. This place is a warehouse filled with perfectly curated, sustainable vintage clothing. You know when you get the "thanks, it's vintage" response when complimenting someone on a clothing item and wonder where the heck they found it? Yeah, this is that kind of place. They also sell old vinyls, and they even have live music in the store sometimes. They also have $1 piles where you can dig for gems (one could spend all day in this place).
2 p.m. Lunch + Slushies at PB Shore Club

Credit: Briley Pizzelanti
PB Shore Club is another well-known bar in the area (yes, also with a rooftop). They're located pretty much right on the sand, so you'll have some of the best ocean views in town. Grab a table upstairs for lunch and watch people cruisin' down the boardwalk or laying on the sand down below. They have great food (tacos, burgers, fish and chips–you name it), and there's always a fun event going on (come back for Wednesday night goldfish races!). They're also known for their Red Bull Vodka slushies. Try an Afternoon Delight to add a Passionfruit or Peach High Noon to yours!
Credit: BreakPoint PB
When's the last time you went bowling? When most think of bowling, they think dirty shoes, grungy seats, cheap beer and dark rooms. Breakpoint PB is not your average bowling alley. This place is totally modern with an upscale vibe and fun atmosphere. It's a restaurant as well, so half the place is filled with people enjoying lunch, and the other half is a party. There's tons of natural light, wall art filled with plants, teal leather seats and handcrafted cocktails that are delicious. Happy hour is 4-7 p.m. on weeknights with great deals on draft beer, house wine, margaritas and well drinks! 
7 p.m. Sunset Dinner at Cannonball

Credit: Belmont Park
You guessed it: another roof! By the time you leave this city, we want you to have at least made a small dent in the multitude of potential rooftop experiences (and this one is by far the largest). The sunset views at Cannonball are absolutely breathtaking, but the menu of beautifully plated sushi is the main draw—the Tuna Sensation roll? Chef's kiss! This is the perfect spot for your last meal in PB, so soak up every second.
Credit: Kimberly Motos
Credit: Kimberly Motos
You may have heard of its sister bar, The Grass Skirt, but do you know about Captain's Quarters? This spot opened up just last year directly next door to The Grass Skirt, a famous PB speakeasy serving up tiki-style drinks. This one, however, is even more unique. Inspired by the captain's quarters on old, 17th century ships, it literally feels like you're stepping inside a vintage boat. It's got walls lined with port-holes that make it seem like you're underwater and large, curtained windows with "sunset views" out on the high seas. When someone says try a cocktail here, the only correct answer is, "Aye aye, captain!"