Take Advantage of the Perfect Summer Weather With These Fun Del Mar Activities
If we could only choose one way to spend our summer days, it would be by the sea. So it's only fitting that we spend plenty of time in northern San Diego's Del Mar, which is Spanish for "from the sea." The area is quaint, relaxed and packed with activities Southern California is best known for–think farmers markets, outdoor movie nights, firework spectaculars and surf competitions. The summer's forecast calls for clear skies and sun, paving the way for a good time no matter what activity calls your name. Whether you're in search of a date night, a sunny afternoon with pals or a kid-friendly activity, Del Mar delivers with these nine things to do!
Date: Every Saturday in June and 7/15
Credit: ENJET
Credit: ENJET
Everybody's loungin' in the moonlight—and you can join in on the relaxation at Moonlight Cinema Series, a screening on the lawn at One Paseo right behind Harland Brewing Company! Catch family-friendly blockbusters from 6 to 9 p.m. every Saturday in June (and 7/15) with a heavy emphasis on animated hits. They're kicking off the series with "Lyle Lyle Crocodile" on June 10 and wrapping up with "Minions: Rise of Gru" on July 15. Local eateries like URBN, CAVA and Tocaya will be available for take out to enjoy during the screening as well. Just don't forget this event is BYOB—bring your own blankets (and chairs)!
Date: July 8 and 22 + Aug. 5 and 19 from 5 p.m. to 8 p.m.
Prepare to get groovy—completely free of charge. For the first time ever, Del Mar's One Paseo will be featuring an outdoor Summer Concert Series with a lineup of diverse artists, all in partnership with North County's famous Belly Up Tavern. Embrace the freedom that comes with the open field of an outdoor concert, and get down to locally loved artists on the lawn behind Harland Brewing Co. The full event lineup is available on their website; this event is only happening four times throughout the summer, so make sure to mark your calendar!
Local Insight: Adults aren't the only ones with happy hour these days. Check out One Paseo's Kid Happy Hour at The Log every Thursday during the summer from 3 to 5 p.m, offering kid-friendly entertainment like magic shows and face painting along with snacks and refreshments! Find the whole happy hour schedule here.
Date: June 7-July 4
Credit: San Diego County Fair
Credit: San Diego County Fair
Nothing speaks to the start of summer quite like a day at the San Diego County Fair. Spin yourself into a spike of adrenaline in the ride-packed fun zone, or keep it chill and walk through the many exhibits and competitions made possible by local artists, featuring everything from flowers to wood designs and fine art. There's a ton for the kids as well, from the rides and games in the tamer kid zone to the petting zoo right by the entrance. There's truly something for everyone packed in the 370 acres of the fairgrounds, even if you just grab yourself a jumbo funnel cake or inventive fried dish and stumble upon a show or two.
Date: Aug. 26
Have you properly celebrated California culture lately? Soak in the SoCal spirit with a day of surf and sun at Summer Surf Fest, One Paseo's third annual festival honoring the surf traditions of San Diego. Located at One Paseo just a few miles from Del Mar beach, join in on the fun on Aug. 26 from 11 a.m. to 4 p.m. Keep an eye out for full event details to be announced on their website; past events have featured live music, VW van-turned-photo booths, art installations and a dedicated kids zone. Tubular.
Date: July 21-Sept. 10
Credit: Courtesy of Del Mar Thoroughbred Club
Once the city says farewell to the Ferris wheel, the horses take their marks. Come each Thursday through Sunday during the season to the Del Mar Thoroughbred Club to place your bets on a good time, or snag tickets to one of the many themed days as laid out on their events calendar! They host the service industry in a private area on July 27's Industry Day and hold free admission for those over 62 on Aug. 6 and 27's Seniors' Day! Attend to try and win some dough or just come to see everyone's old-fashioned hats; may the horses with the coolest names win.
Date: First Wednesday of every month
Credit: Chris Woods
Beat the heat with a little hands-on creativity at One Paseo! Grab the kiddos every first Wednesday of the month and head to The Log to join in on a new craft experience with every event: create a Recycled Rocket on June 7, a Flying Floating Superhero on July 5 and a Color and Light Catcher on Aug. 2! Even if you aren't quite sure what you're making, it's bound to be a creation you didn't know you needed. Crafting begins at 2 p.m. and ends at 5 p.m, and spots are only available while supplies last. Don't miss out!
Date: July 4
Credit: Roven Images / Unsplash
Boom, crackle, pop is music to our ears, and the red, white and blue aren't bad on the eyes, either! Catch The Sounds of Summer Fireworks Spectacular at the Del Mar Fairgrounds on the Fourth of July with a prime viewing location on the Corona Grandstand Stage. You'll be positioned right under the fair's fireworks show with a relaxed seat away from the crowds. Secure your spot on the grandstand when doors open at 7:30 p.m, grab a beverage and hang out until the show begins at 9 p.m!
Date: Every Saturday, year-round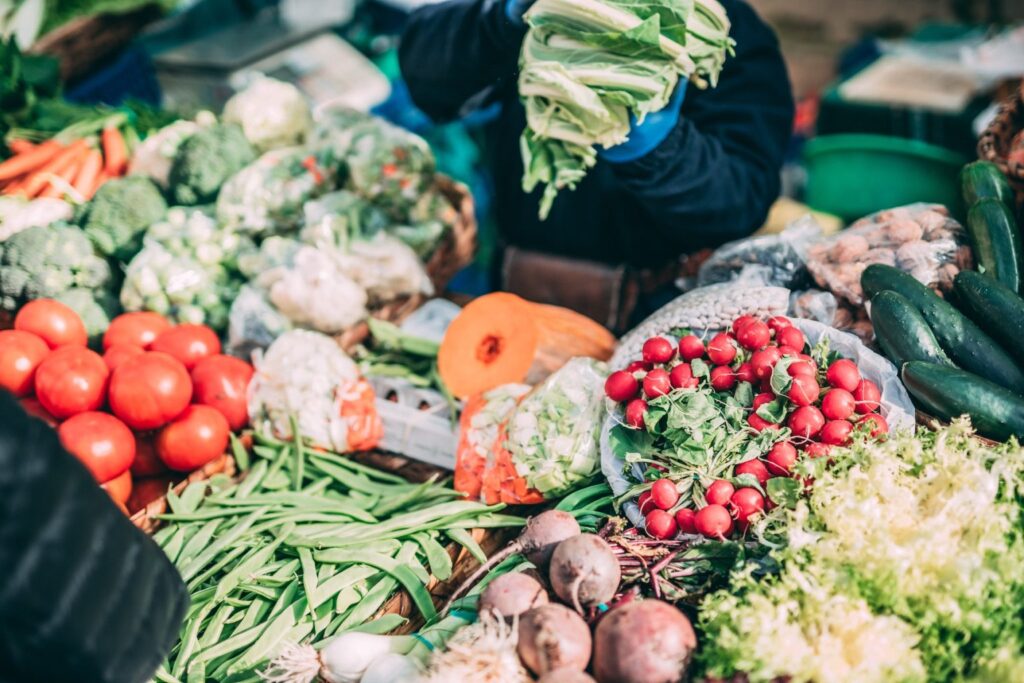 Credit: Iñigo De la Maza on Unsplash
Shop small, support local farmers and get your veggies straight from the source at the Del Mar Farmers Market, the second-oldest farmer's market in the region! Stock up on pesticide-free, fresh produce or stroll through their selection of international cuisine, freshly baked breads and bakery items, seafood and more. Enjoy an outdoor lunch and listen to the sounds of local artists taking the stage–all while supporting a market that gives back. A few of their partners include the Friends of the Del Mar Library, Del Mar Community Connections and the Friends of the San Dieguito River Valley!
Date: Aug. 19
Credit: Uncorked Wine Festival
Place your bets and grab yourself a nice glass of burgundy—the Uncorked Wine Festival is back. Livening up the Del Mar Racetrack, guests of this event will take their VIP seat for the day's races at the Seaside Cabana, which is a private area that will be lined with over 100 wine and champagne samples, mouthwatering food trucks and music. It's undoubtedly the best seat at the races, and the event benefits Urban Surf 4 Kids, a local nonprofit organization that helps at-risk and foster children through water and surf therapy. It's a win-win for wine.