Sunshine, Tacos and Margaritas on the Sand at Belmont Park
There's nothing like summer in San Diego—and there's really nothing like sipping a margarita, eating tacos and enjoying a concert right on the sand with all your friends. "Where can I do this?" you ask. The short answer: Beach House at Belmont Park. This on-the-sand venue has tons of seating, so you won't have to wait long for a table. They've also got delicious margs, tasty Mexican food and all the tequila cocktails you can drink. Beach House is right on the Mission Beach boardwalk, so it's a great spot for both sunset- and people-watching. On weekends, it's got a vibrant atmosphere with live music, drinks flowing and people socializing in the sunshine. If you ask us, it's the perfect spot to spend a summer day—here's the 411 on this epic waterfront venue in San Diego.
Location, Location Location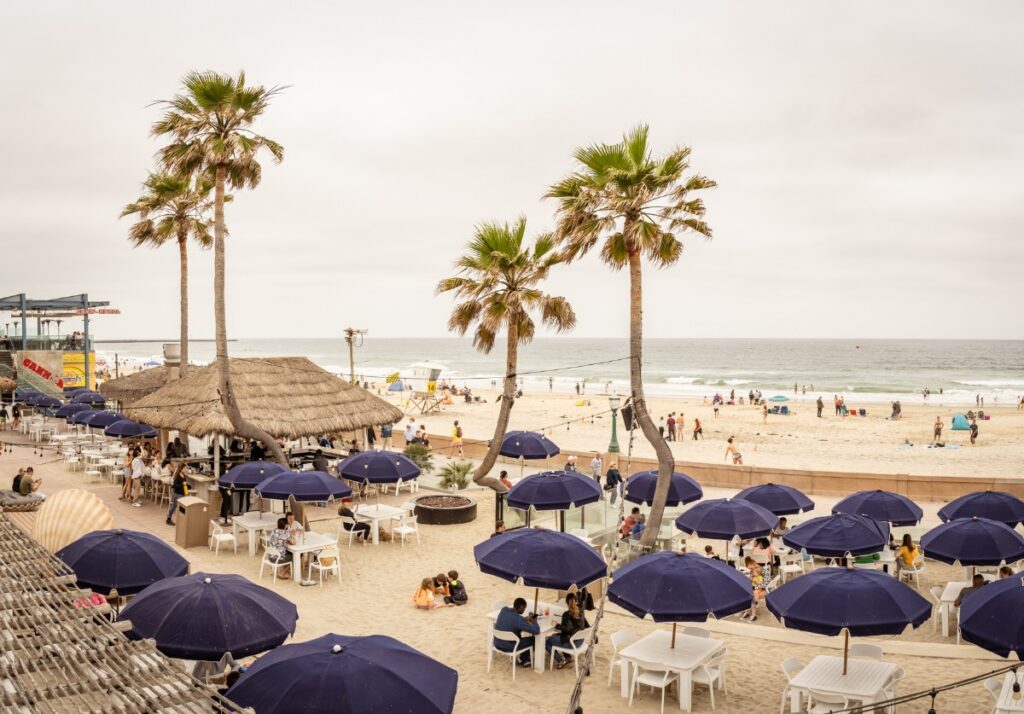 Credit: Mary Carol Fitzgerald
Beach House—you guessed it—sits right on the beach and is surrounded by palm trees with a great view of the waves. They've got outdoor tiki bars, fire pits and a stage to enjoy concerts on the weekends. When you walk up, you'll see tons of tables perched right on the sand with big blue umbrellas overhead. It spans 30,000 square feet in total, so if you've got a big party with you, this is the place to go. Over the years, Beach House stage has welcomed performers ranging from local DJs and indie artists to renowned bands like The Growlers, Best Coast and Allah-Las.
Summer Eats to Go With the Beats
Credit: Mary Carol Fitzgerald
We don't know about you, but food is the first thing we're thinking of whenever we go anywhere new. This summer, Beach House is serving up seasonal eats to enjoy with your toes in the sand. You'll want to start with the chips, guac and salsas, of course, which comes with tortilla chips, homemade guac and two different salsas. After that, you can choose among tacos, burritos, taquitos and quesadillas—they've got it all. We love the crispy fish tacos with ​​corn tortillas, local rockfish, cabbage slaw, chipotle crema and pico de gallo. And for all you vegetarians out there, they've got yummy salads, veggie tacos and taquitos de papa (that's potato for those of you who haven't brushed up on your Spanish since high school).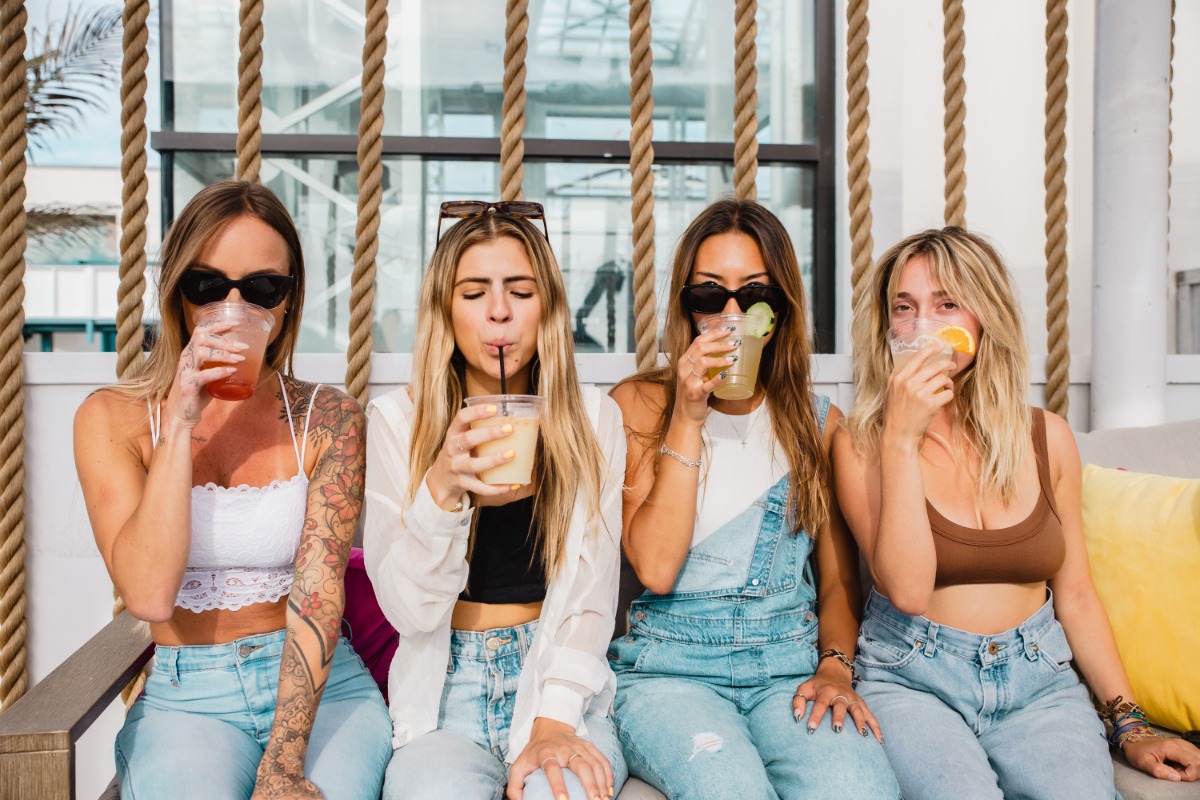 Beach House is known for its thirst-quenching margaritas—try the traditional as well as flavors like mango, spicy watermelon, smoky pineapple and the Pink Caddy (with triple sec, hibiscus orange and lime). If you're not a tequila drinker, you can choose from beer, wine, hard kombucha, seltzers or their other cocktails (canned or handcrafted). Or, if you're feeling extra tropical, you can order a frozen piña colada or daiquiri. No one's going thirsty here! Aside from the beers listed on their menu, they also have a beer of the month, so be sure to ask your server what's on tap. And, of course, they have lots of different types of tequila if you want to skip the sugar and go straight for shots (hey, more power to you).
Sensational Summer Events
If you're looking for more than just a chill day eating tacos on the beach, you'll want to check out Beach House's summer lineup of events. They're always planning epic parties, concerts, DJ sets and music festivals. We hope you haven't made plans for the Fourth of July weekend yet because if you have, you'll probably want to cancel them. On Saturday, July 1, Beach House will host the Almost Nakey Freedom Fest from 2-10 p.m. There will be a huge American flag with 50 disco balls for stars, and the dress code is "Wet & Wild Americana," so bring out your bikini tops and cowboy hats and get ready to party in the USA. (If you haven't made the assumption already, this is a 21+ event.) The lineup includes GoldFish, DJ Susan, Lisbona Sisters, Ofia, Oren, Maximo, TCHiLT, and U+I (aka lots of house, electronic, techno and dancing).
If you have kiddos with you or if partying just isn't your jam, you're still in luck. Beach House is situated right in Belmont Park, a super fun amusement park for people of all ages. Take a ride on the historic Giant Dipper wooden roller coaster that's been thrilling visitors for decades. Belmont Park also has bumper cars, a vertical drop and a zipline that travels over the entire park. If you feel more comfortable with both feet on the ground, you can test your skills at mini-golf, play some arcade games or challenge your group to a round of laser tag. Or you could always trick your partner into taking the kids on some rides and sneak away for a margarita at Beach House (it's called "distributing the workload").