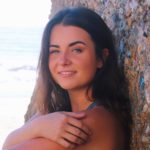 Bottoms Up! This Is Our New Go-To Drink
Ready to quench your thirst in style? The new Modelo Oro is crisp, refreshing and light, making it the perfect drink to pair with any flavorful meal. This premium cerveza has Modelo's signature golden flavor, smooth texture and clean finish. Best of all, it can be enjoyed with everything from a seafood lunch on the coast to chips and salsa at your local Mexican restaurant. Get ready to sip and savor the new Modelo Oro by pairing it with some of our favorite dishes at these LA bars and restaurants!

Credit: Stefanie Parkinson
Credit: Stefanie Parkinson
The dim lighting, polished wood floors and vintage chandeliers transport the patrons of Der Wolf to another time and place. Grab a spot in front of the exposed brick bar or post up on the patio for an indulgent meal of tacos and bar food. If you're in the mood for something hearty, the asada fries are a flavor-blasting appetizer that the whole group will love. Since Modelo Oro is super light, it offers a bit of balance when washing down the cheese-, pepper- and bean-covered fries.
Location: Pasadena
Credit: Timothy Kwon
Credit: Timothy Kwon
Casa Martin is a family-owned restaurant with two coastal locations in Santa Monica. The elegant yet cozy atmosphere is ideal for kicking back with some chips and salsa and a thirst-quenching Modelo Oro. The menu at Casa Martin is extensive, but the most popular items are without a doubt their famous wet burritos. The massive burritos can be filled with everything from shredded chicken to carnitas along with refried beans, melted cheese, guacamole and so much more. The burrito is then topped with your choice of red, green, Jalisco or mole salsa.
Location: Santa Monica
The live music, upbeat vibe and panoramic TVs at 28 West Sports Bar make for the ideal backdrop to enjoying an ice-cold Modelo Oro. When it comes to food, the menu at 28 West features traditional bar bites like nachos, buffalo wings and mozzarella sticks. However, there is also a section dedicated solely to street tacos, which are the perfect pairing for your Modelo Oro. Mix and match with carnitas, chicken and fish tacos, all of which are traditionally topped with chopped onion and cilantro.
Location: Alhambra
Alhambra's Havana House is a full-service cigar lounge that offers late-night service from 4 p.m. to 2 a.m. Since Havana House is more a bar than it is a restaurant, post up on one of the leather couches with your favorite Cuban cigar. The Modelo Oro Mexican Lager is perfect for cooling off between puffs and offers a lighter taste than typical whiskey or bourbon cigar pairings.
Location: Alhambra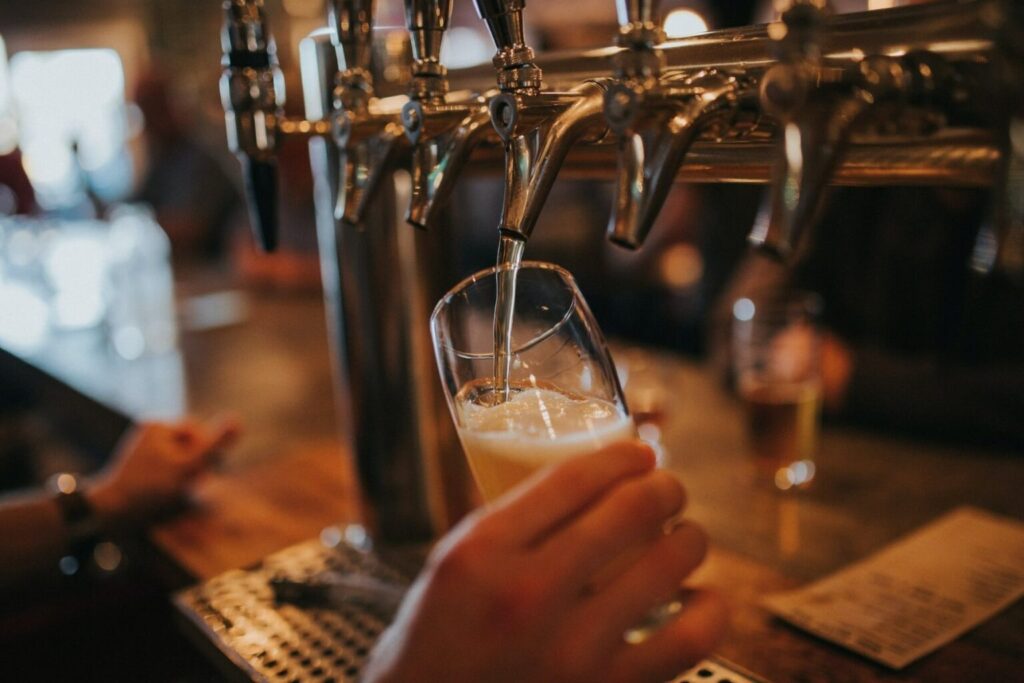 Credit: Amie Johnson on Unsplash
A local hangout spot in Santa Fe Springs, Maggie's Pub has introduced a new addition to its drink menu: the Modelo Oro. This crisp beer pairs perfectly with Maggie's signature dishes like their juicy burgers and crispy fries. Whether you're looking for a casual night out with friends or a relaxing spot to unwind after a long day, head to Maggie's Pub and make sure you have a Modelo Oro in hand!
Location: Santa Fe Springs