Dig in to Coastal Italian Cuisine and Wood-Fired Meats
You can't judge a bite by its cover because sometimes, it's even better than you could have imagined. Bring your appetite but set aside any expectations: we're taking you on a journey through seven super unique San Diego dining experiences that surpass any preconceived notions. The city's dining scene is constantly evolving to wow any food blogger or local in need of a little something new with exciting experiences popping up so often, it's enough to give anyone whiplash (though a good kind). Fear not, for we know the latest and greatest—dig into a new kind of dish at one of these uniquely imagined hotspots!
 
The Restaurant at The Georgian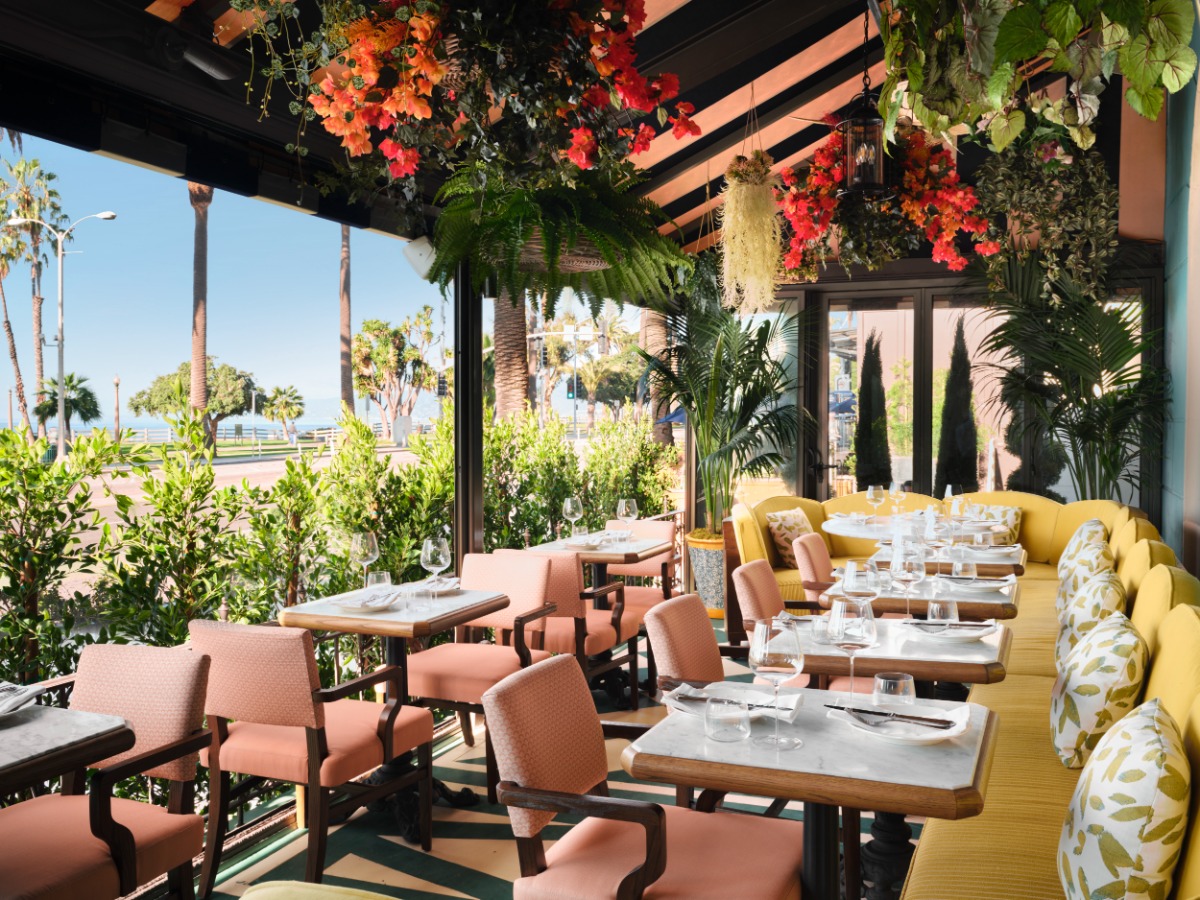 The Georgian is back and better than ever. This historic hotel has officially reopened its doors and is excited to show off its revamped restaurant at The Georgian. The elegant interior is complemented by an airy and bright terrace that transports you straight to the coast of Italy. The menu, which focuses on coastal Italian cuisine, was created by Chef David Almany and features a variety of crudos, fresh pastas, hearty mains and, of course, decadent desserts. The restaurant is also open for breakfast and lunch, making it an all-day spot for spending sunny days sipping Prima Donnas in Santa Monica.
Location: North Park
Say bonjour to Mon Ami! Located right on Ocean Ave, Mon Ami is bringing the spirit of the Mediterranean to Santa Monica. Though it is a full-service restaurant Tuesday through Saturday, Mon Ami doubles as a nightlife lounge on the weekends. Enjoy bottle service and dancing after dinner or pop in for a drink while admiring the design-forward space. The food spans the flavors of France, Greece and Spain, so patrons can enjoy everything from Calabrian chili prawns to small plates like prosciutto-wrapped tomatoes. 
Credit: Ashley Randall Photography
Credit: Ashley Randall Photography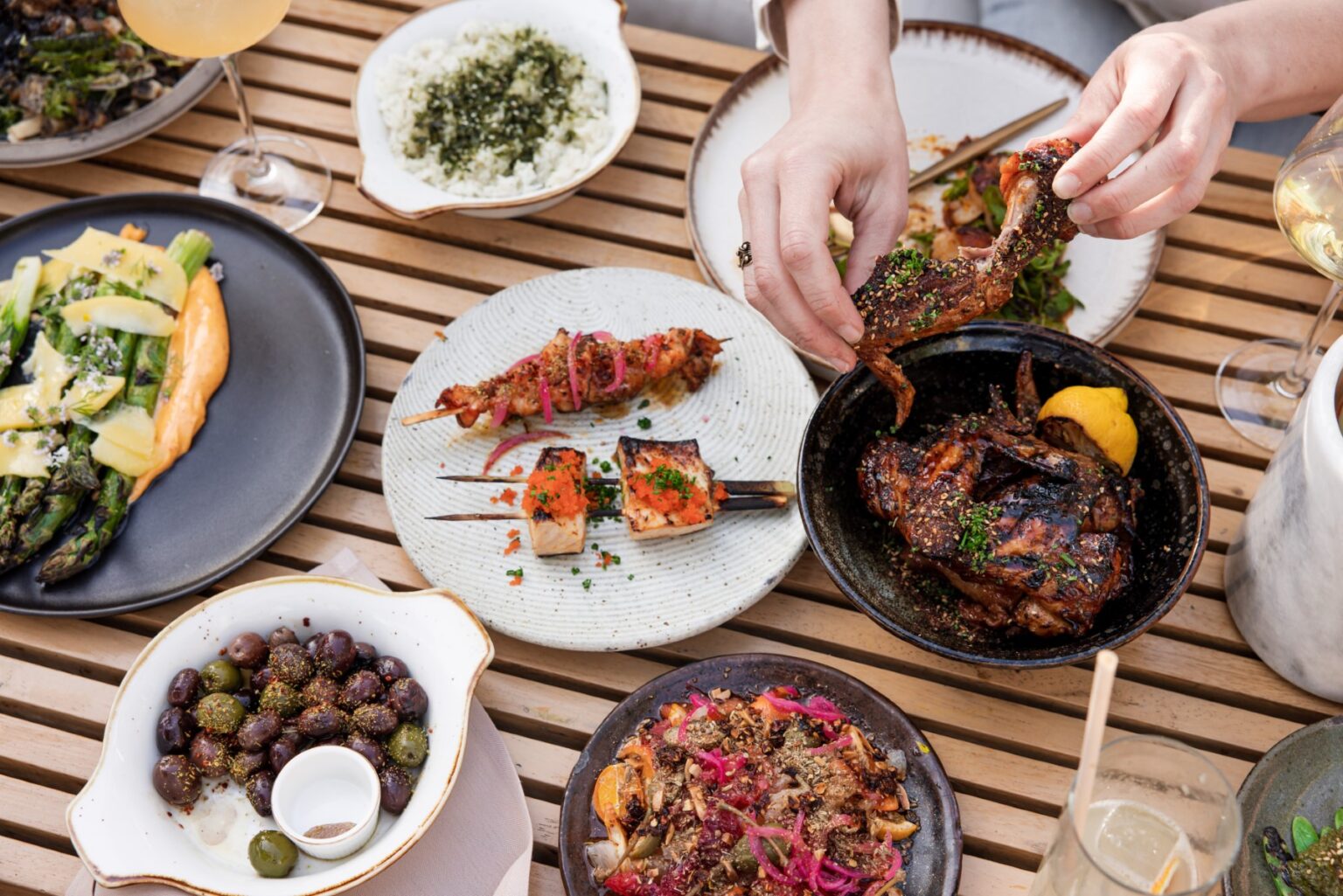 Credit: Ashley Randall Photography
Isla is serving up wood-fired meats, fish and veggies in the heart of Santa Monica's Main St. It is the latest and greatest concept by Crudo e Nudo owners, Chef Brian Bornemann and Leena Culhane. It's already made itself right at home within the community and welcomes guests with its warm yet minimalistic interior. The low-intervention wines pair perfectly with the carefully curated seasonal menu. The charcoal skewers are a major highlight, and you won't want to miss the quail, duck breast or kanpachi. When it comes to the wood-fired mains, order the black cod with a side of nori rice and thank us later.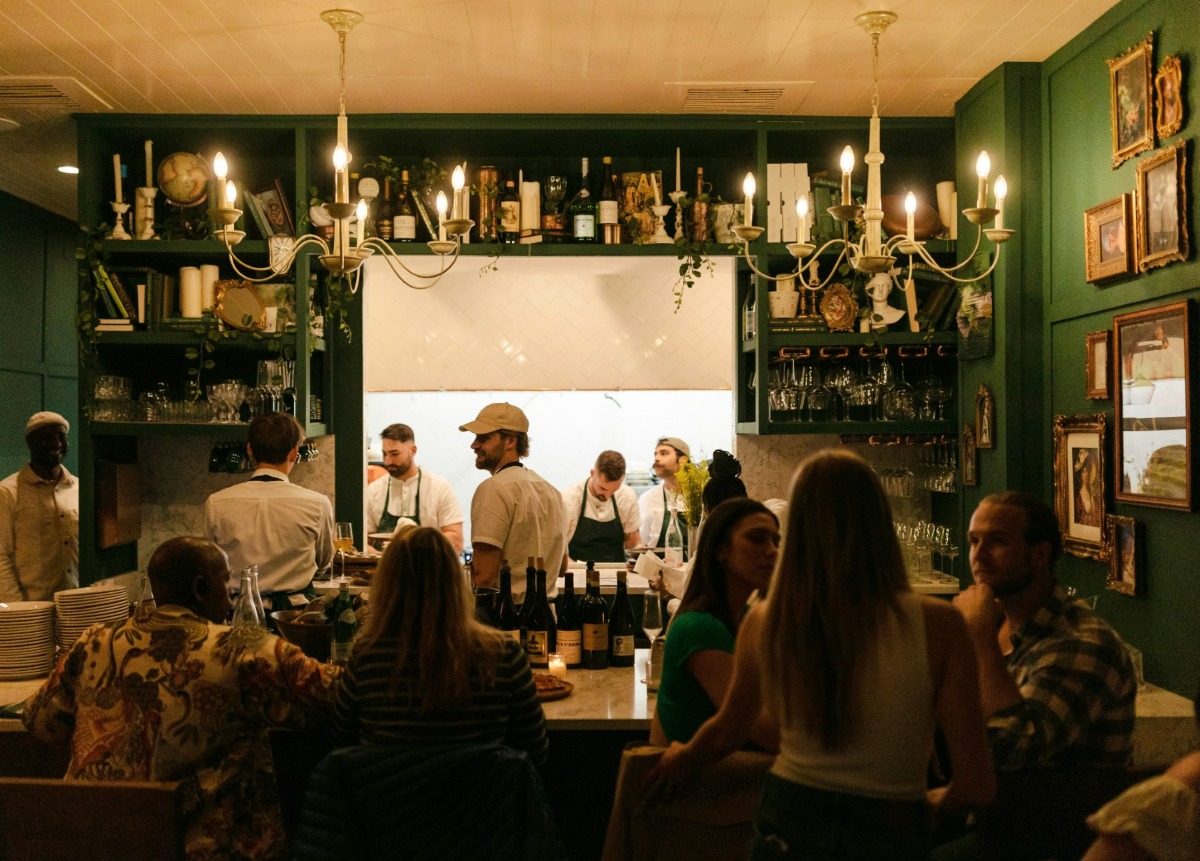 Bar Monette has been one of the most anticipated restaurant openings for months. This tiny but mighty establishment offers an intimate and cozy setting for locals to unwind with a glass of wine and some Italian tapas. Since the restaurant is pretty small and has already skyrocketed in popularity, we definitely recommend making a reservation in advance. The potato agnolotti is the ideal pasta appetizer, but the charcoal-grilled prawns with saffron bisque deserve a spot at the table as well. That said, you can't come to Bar Monette without getting one of the unbelievable pizzas—all of which can be topped with caviar or shaved truffle. 
Blue Plate Oysterette has officially welcomed Lucky Yu into its locally-loved space on Ocean Avenue. This exciting pop-up is backed by Executive Chef Alex Maranslicht and will run all week long until further notice. While the menu still features raw bar items like oysters and scallops, Lucky Yu focuses on Japanese bar bites with a Baja California twist. The beloved clam chowder that Blue Plate Oysterette regulars loved is being revamped with flavors of dashi and miso, while the Key lime pie is being enhanced with yuzu and black sesame. Some other menu highlights include the hamachi aguachile and the spicy salmon on crispy rice.
Specializing in authentic Nigerian cuisine, Ilé Bistro is one of the newest restaurants to hit Citizen Public Market. The casual yet inviting eatery features a palm leaf print bar and wicker bar stools, setting the scene for a relaxing dinner paired with a refreshing hibiscus sangria. The menu currently features two food options, both of which put a modern twist on traditional Nigerian recipes and flavors. Choose between a build-your-own rice bowl or soup bowl and enjoy customizing it to your liking. Be warned—the spicy pepper soup is SPICY (but totally worth it).
Willie Mae's is an iconic fried chicken hotspot that opened its doors in Venice at the very end of 2022. This New Orleans-original has been serving up crispy tenders and wings since 1957, so you can always expect quality and consistency. While the fried chicken is most popular, Willie Mae's also has baked options that are just as juicy and flavorful. When it comes to sides, the Southern-style butter beans never get old, but the fresh cornbread has a soft texture and nostalgic taste that pairs perfectly with the chicken.
Located at NeuHouse in Venice, Reunion is a bright and beachy rooftop that is ideal for beachside cocktails and coastal Italian cuisine. The menu is heavily focused on using locally-sourced and seasonal ingredients, resulting in fresh and vibrant dishes that are enhanced by the relaxed yet inspiring atmosphere. Reservations are only available to members of NeuHouse, but if you are friends with a member, they are able to extend an invitation to get you in. Enjoy an exclusive setting as you nibble on a truffle cheese beef carpaccio, seasonal pastas and Aperol spritz to pair.