These Canned Cocktails Are the Perfect on-the-Go Drinks!
Going out for drinks doesn't always have to involve being shoulder-to-shoulder in a bar, and luckily for locals, San Diego is home to some of the best (and legal) spots to crack open a can and bask in the SoCal sun. And with the newly released Fresca Mixed canned cocktails, the long lost feeling of summer is only a sip away. With only 100 calories per can and two mouthwatering flavors, here is our lineup of the best public places in San Diego to enjoy the new Fresca Mixed collection. 
Before a Volo Sports Game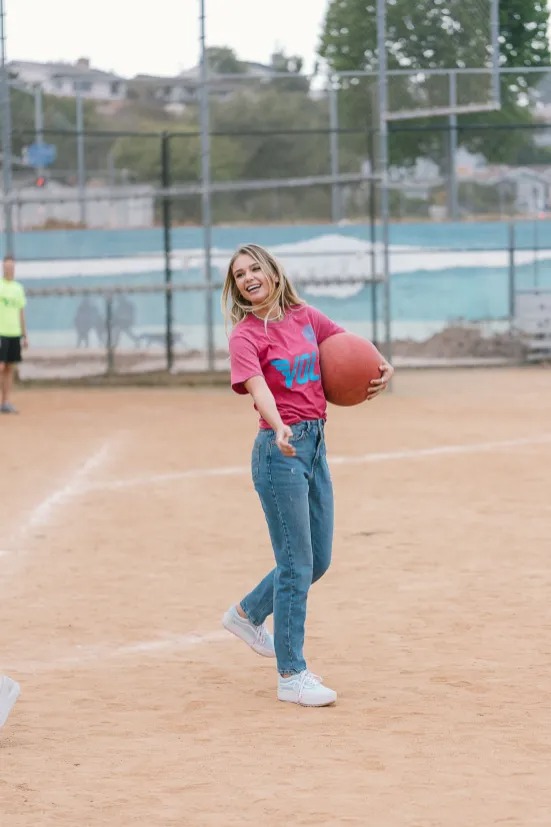 Credit: Kambria Fischer Models: Kim Fraser and
Nothing mixes better than a crisp canned cocktail and some friendly competition. And lucky for you, we found just the place to make your pre-game one of a kind. Volo Sports in San Diego offers adult rec leagues of all kinds, so you and your friends can show off your athletic abilities and compete against other players. While there is no drinking during the game, there's no penalty for pregaming with some Fresca Mixed cocktails beforehand. So whether you're a kickball master or a pickleball prodigy, there's no better place to rally your team and celebrate your win than at a Volo Sports game. 
In the Heart of Balboa Park
Grab your checkered blanket and a pack of Fresca Mixed cocktails because Balboa Park is the perfect destination for a date, day or night. While most public parks are alcohol-free zones, Balboa Park welcomes picnic baskets packed with booze to go along with your baguettes and brie. This 1,200-acre scenic space is filled with walking trails, rose gardens, conservatories, art museums and more, making it the perfect spot for a budget-friendly date. Balboa Park is open 24 hours a day, so kick back, cloud-watch and enjoy a couple of canned cocktails without worry. 
On a Mai Tai Yacht Charter
Winter might be approaching, but thankfully, the San Diego sun never hibernates. All you need is a four-pack of Fresca Vodka Spritzes and an evening getaway on a Mai Tai Yacht Charter to feel like you're back on summer vacation. At Mai Tai Yacht Charters, you and your party have the chance to live in luxury. Choose from one of their six charter boats and decide whether you'd like to carry on your cocktails or commence in well-deserved fine dining on the water.
On the Green at The Loma Club Golf Course
Tee off and shoot for some birdies at The Loma Club Golf Course, where you can practice your swing all while delighting in some fizzy refreshments. From live music and mini golf to tee time with the boys on rolling emerald hills, The Loma Club Golf Course is any golf-lover's dream come true. With budget-friendly golf reservations and clubhouse dining that'll knock your socks off, this Point Loma paradise is what we call a hole-in-one! Don't forget a pack of Fresca Mixed cocktails to sip while you play!
A Pregame Before Karaoke at Werewolf
Perhaps a restful evening before a wild night out on the town is exactly what you need. At Werewolf, a night of howling karaoke is not the only thing on your agenda. This American pub is known for its highly ranked bar bites and live entertainment, so an at-home pregame might just be the cocktail hour you'll devour. So save your carbs for later in the evening and enjoy some low-carb Fresca Mixed cocktails because when the full moon appears, a night at Werewolf will be one to howl about.